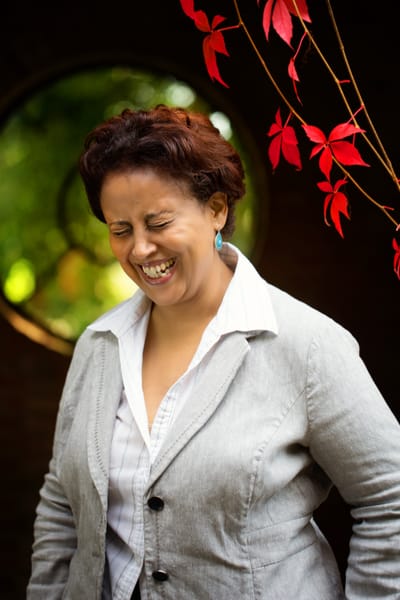 I was diagnosed with seizures 30 years ago; I went from having multiple seizures a week to now only having them once or twice a year. There was a time when I didn't have any seizures for five years. I have generalized tonic-clonic seizures that involve my entire body. My seizures usually result in rigid muscles, followed by violent muscle contractions, loss of consciousness and increased secretions (foam at the mouth). After a seizure, I feel sleepy, drowsy, confused, and disoriented, in addition to severe headaches and weakness in my body, which may last from an hour to several hours. I have to be on anti-epileptic medication for the rest of my life and live with the drug's side effects. As many of you who experience seizures know, the storm may come. Still, I embrace each day as if it will not.
It wasn't always easy for me. A diagnosis of epilepsy brings along with it a parade of side effects, social problems, and mysteries that are impossible to ignore. I have had many seizures with physical injuries such as almost drowning, bruising, head injury, broken teeth, burns, and bitten tongue, most of which required hospitalization or surgery. I remember having a seizure on the road when I was 8 months pregnant and waking up in hospital expecting to be told that I had lost the baby. It was one of the darkest moments of my life.
My issue with my memory is one of the most significant challenges I face, which sometimes causes me a great deal of distress. Now that I know my memory problem cannot be cured, I choose to adapt to having memory impairment, making it easier to cope with. I live with the knowledge that the risk of premature death due to my epilepsy is high; it is said to be 20 years less than the general population. I spent many years questioning why I had to live with the challenges of epilepsy and felt embarrassed. As a result, I had been through so much physical and emotional pain and had suffered quietly due to my seizures for many years.
About 15 years ago, it dawned on me that my epilepsy wouldn't change. It was a choice I had to make; either I win, or epilepsy wins. I certainly wasn't going to be defeated. I decided that epilepsy would not stop me from achieving my dreams and living my life to the fullest. I had to accept and discover myself as a person living with epilepsy. Of course, all my decisions in life have to consider my epilepsy, which sometimes means giving up certain activities. I completed my Master of Public Health (MPH) and Bachelor of Business Administration (BBA) in the United Kingdom and have a 20-year track record in managing activities in changing health services within the National Health Service of England. I lead epilepsy care and awareness projects providing technical and leadership support. I founded my own charity 7 years ago in Ethiopia, and it is growing. I have a beautiful son who cares for me. Though I am fortunate to have reasonable control over my seizures as a result of the treatment I received in England, where I get the latest medication and diagnostics, I realize the reality is far different for others, especially those living in developing countries such as Ethiopia, where I come from.
At the time of feeling comfortable with my life, I felt the call to advocate, and help everyone who has been affected by the same condition, whether diagnosed, a parent, spouse, sibling, you name it. I also want to educate and raise awareness of epilepsy, help dispel myths about epilepsy and encourage people living with this condition, and their carers, to take a more active role in the management of their illness. I believe every person living with epilepsy both in developed and developing countries deserves to get anti-epileptic drugs with fewer side effects. The economic status of the individual should not dictate the choice of medication he or she receives. Near enough is not good enough! Being an Epilepsy Advocate means I get the honourable task of turning back the page in the history-book of epilepsy, and I get to contribute by writing the next chapter. I take this as an awesome responsibility and privilege.
Enat Yewnetu